Fishing at Sunset
Throwing a line in at the beach or headland while watching the sun rise over the ocean on the beautiful Sunshine Coast could be classed as one of the most relaxing things to do in the world. Luckily for the keen fisherman, you might actually catch something too!
With dart, bream, flathead and whiting all quite common year round, you might even catch something you can feed the family with. If you're unsure of the best places to go to fish, drop into a tack and bait shop and see what you can find, the locals are usually happy to point you in the right direction. If a fishing safari sounds more your thing, check out our fishing page for the best tours and experiences.
Fishing and Crab Tours
Nourished by high rainfall, the Noosa River is the cleanest river in Southeast Queensland. With over half of...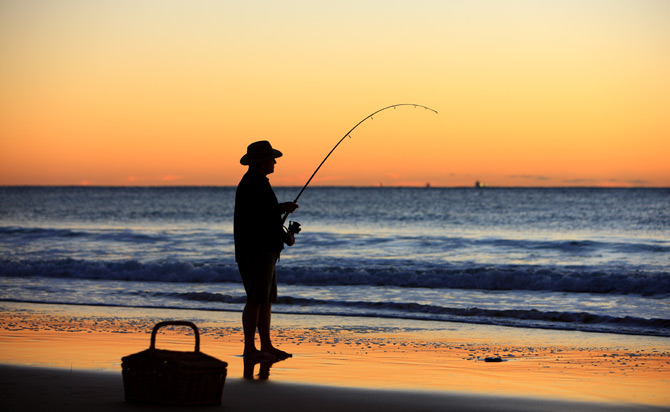 Image courtesy Sunshine Coast Destination Ltd